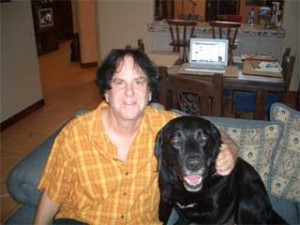 Christopher Howard has lived in Mexico and Central America for over 35 years and is a Costa Rica citizen.
He has an extensive foreign language background, having earned a B.A. in Latin American studies and a Master's degree in Spanish from the University of California. In addition to this, he has credentials to teach Spanish at all levels from California State University, San Francisco.
He was the recipient of scholarships for graduate study at the University of the Americas in Puebla, Mexico and the Jesuit University of Guadalajara, Mexico in conjunction with the University of San Diego, California. He has written three foreign language books, including the original Costa Rican Spanish Survival Course, and in 1985 he founded a successful language institute in San José, Costa Rica. At present, the author writes the columns, Learning the Language for the Association of Residents of Costa Rica's magazine La Voz and Short Cuts for learning Spanish for the newspaper Costa Rica Today.
Due to his expertise, Christopher Howard is frequently called on to give seminars on the subject of learning Spanish as a foreign language. He can be found lecturing at the Association of Residents of Costa Rica's monthly seminar for newcomers.
Finally, since 1997 Christopher Howard has conducted one-of-a kind relocation and retirement tours to Central America. Through his monthly tours, seminars, and private consultation services, he has personally introduced thousands of people to living in Costa Rica, Panama and Nicaragua.